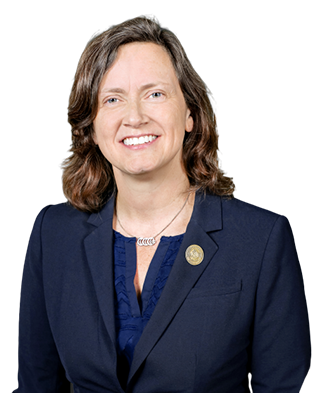 Mary K. Garton
Assistant Superintendent – Administration
Mary K. Garton is the Assistant Superintendent of Administration for NOLA Public Schools. She is responsible for supporting the Superintendent to lead the district in a variety of areas including budgeting, policy, strategic priority work and engagement with the board. Mary has significant teaching, non-profit and district administration experience, having served Jefferson Parish Public Schools as Chief of Staff and Chief Human Capital Officer and NOLA Public Schools as a teacher. She joined at the start of Superintendent Lewis' administration as his transition team leader in 2015 before serving as the Chief Portfolio Officer and Chief Student Services Officer. Mary is a graduate of Washington University in St. Louis and the University of New Orleans, with a M.Ed. in Curriculum & Instruction and Mathematics.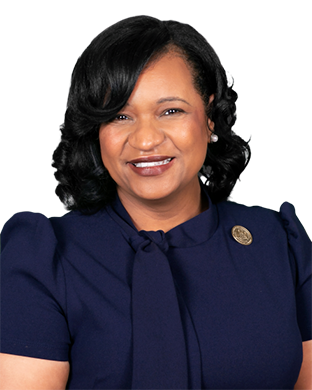 Garri Brown
Chief Talent and Culture Officer
Garri L. Brown is the Chief Talent and Culture officer for NOLA Public Schools. In this role, Garri leads all human resource functions and our district-wide community events. Garri worked in the corporate sector for nearly twenty years in operations, associate development, and human resources before transitioning to the field of education. Prior to joining NOLA Public Schools, she served as Executive Director of Employee Services for Jefferson Parish Public Schools. Garri graduated from Grambling State University with a Bachelor's in Accounting and holds Master's in Human Resources Management from Walden University and a Senior Professional Human Resources (SPHR) certification.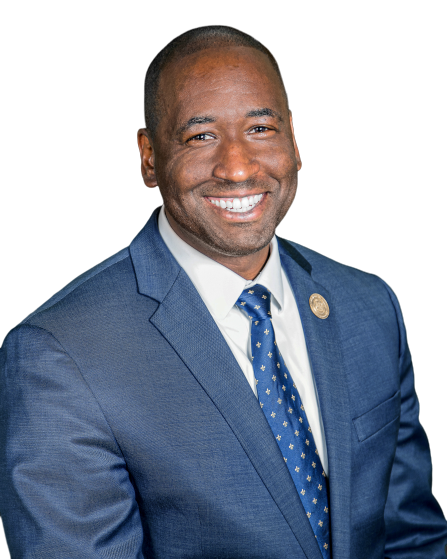 Ulyses Collins III
Chief Safety, Discipline, & District Operated Schools Officer
Ulyses Collins III is the Chief Safety, Discipline, & Direct Run Schools Officer for NOLA Public Schools. He oversees Athletics, Direct Run Schools, Security, and the Student Hearing Office. He is a product of NOLA Public Schools and has served as a Teacher, Coach, Director of Athletics, and Assistant Principal here as well. Collins is a commissioned New Orleans Police Officer and maintains partnerships with city, state, and federal law enforcement/public safety agencies to facilitate crisis management planning and training for schools. Collins earned his BS degree from Alabama A&M University in Health & Physical Education and a MA in Educational Leadership from Xavier University.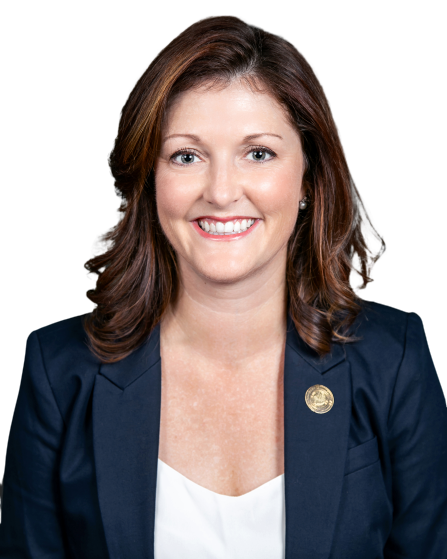 Tiffany Delcour
Chief Operations Officer
Tiffany Delcour is the Chief Operations Officer for NOLA Public Schools. She is responsible for Facility and Asset Management, Capital Planning, Child Nutrition, and Information Technology. Before joining the District, Tiffany served as the Assistant Superintendent of Operations for the Recovery School District. Tiffany is dedicated to improving the built environment for all children and preserving the investments made in New Orleans School Facilities. Tiffany earned her bachelor's degree from Central Methodist University and her Masters of Science in Public Health from Tulane University School of Public Health and Tropical Medicine.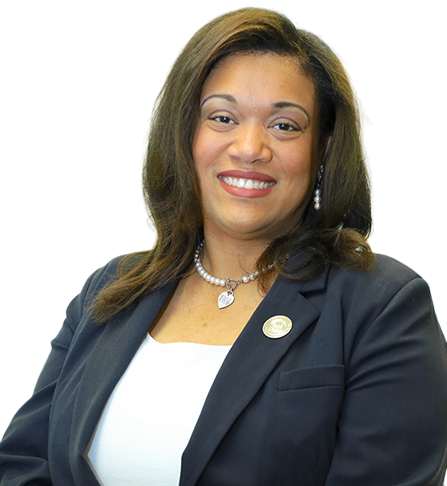 Candice R. Forest, Esq.
Deputy General Counsel
Candice Forest serves as the Deputy General Counsel for NOLA Public Schools. She assists the General Counsel and advises the district in several areas including compliance, school accountability, and charter school oversight. A product of NOLA Public Schools, Candice earned a BS in International Business & German Studies from Dillard University and a JD from Vanderbilt University Law School. Before joining the district, Candice served as an attorney for the Louisiana Department of Education, where she provided legal services to the Recovery School District. She is both a member of the Greater New Orleans Martinet Legal Society and the Chair for the City of New Orleans Board of Zoning Adjustments.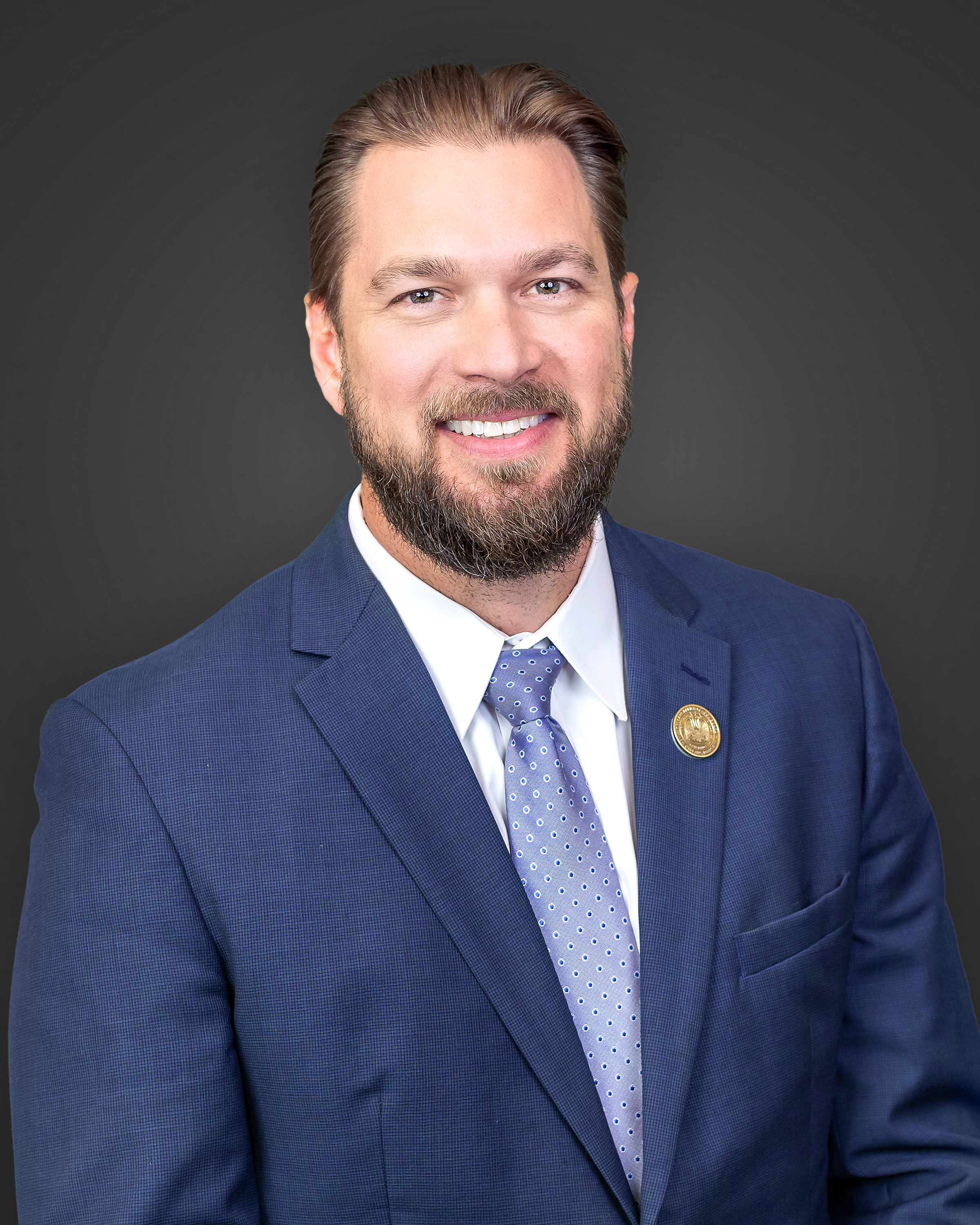 Stuart Gay
Chief Financial Officer
Stuart Gay is the Chief Financial Officer for NOLA Public School and is in charge of all finance and accounting functions district-wide serving all stakeholders. He is a graduate of NOLA Public Schools and pivoted from the private sector soon after Hurricane Katrina to serve as the CFO for Algiers Charter Schools. Stuart worked for Afton Partners as a Director consulting for charter schools, school districts, funders and supporters of public education with a focus on financial and operational sustainability, funding equity and transparency. Stuart received his BS in Finance from the University of New Orleans and a MBA from Louisiana State University Shreveport.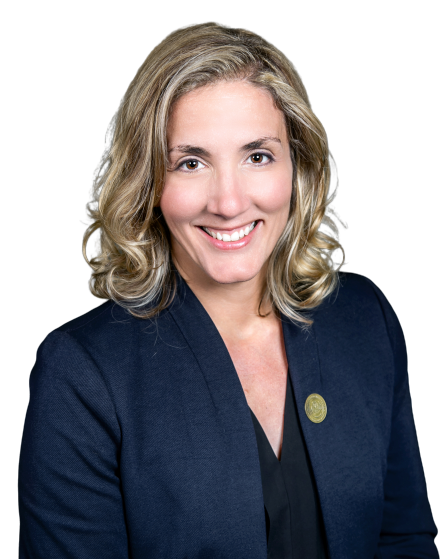 Dina Hasiotis
Chief School Support and Improvement Officer
Dina Hasiotis is the Chief School Support and Improvement Officer for NOLA Public Schools. In her role, she oversees the Student Support and Attendance, School Support and Improvement, and Communications teams. Dina joined the district in 2016 and led the design and implementation of the Charter School Accountability Framework. Previously, she was a Partner with TNTP, advising districts and states on school improvement and also directed the research of The Mirage, which highlights the need to radically rethink teacher development. Dina proudly started her career teaching 7th grade in NOLA public schools. She is a graduate of Harvard College and holds a Master's in Public Administration from The Maxwell School at Syracuse University.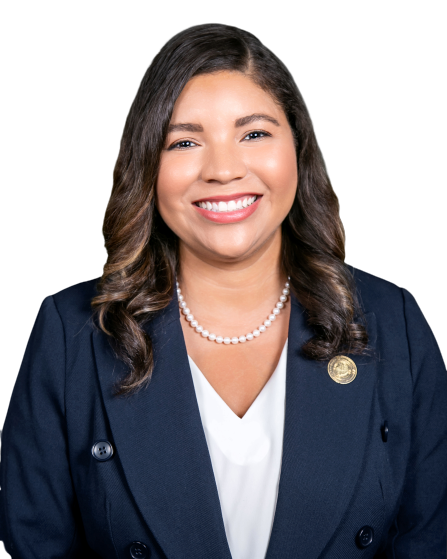 Dr. Shayla Guidry Hilaire
Chief of Exceptional Children's Services
Dr. Shayla Guidry Hilaire is the Chief of Exceptional Children's Services for NOLA Public Schools, and oversees programs that provide a range of supports for individuals with disabilities and their families and advises on statewide policy. Before joining NOLA Public Schools, Dr. Hilaire served as Chief of Innovation in St. Helena Parish, and a high school teacher. Dr. Hilaire obtained a BS in Secondary Education and a MS in Special Education from McNeese State University. She also received a specialist degree in Educational Technology and Leadership from Northwestern State University and a doctorate in Educational Leadership from Southeastern Louisiana University.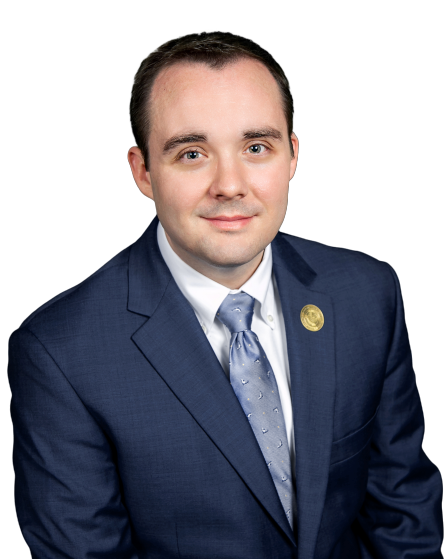 Thomas Lambert
Chief Portfolio Officer
Thomas Lambert is the Chief Portfolio Officer for NOLA Public Schools. Thomas attended NOLA Public Schools and then earned a bachelor's degree from Louisiana State University majoring in History and is certified in Secondary Social Studies. Thomas taught in Jefferson Parish Public Schools before joining their central office team as their Director of Data Management. Since joining NOLA Public Schools, Thomas has served the district working on data management, state reporting, data analysis, the charter school application process, and school planning. In his current role, he leads the district's strategies for charter authorization, school accountability, portfolio planning, unified enrollment, research, data, testing, student records, early childhood, and college and career.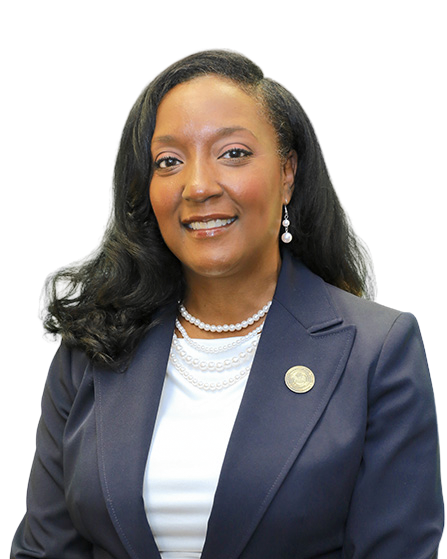 Kathy A. Moss, Esq.
General Counsel
Kathy Moss serves as General Counsel for NOLA Public Schools. She advises the Superintendent and district staff in several areas of law, including contracts, compliance, charter school laws, board policy and procedure, ethics, legal strategy, policy development, and novel issues related to education, and she manages external legal services providers. Kathy has significant legal experience, possessing over 25 years of experience in various areas of legal practice, including over 15 years in education law practice. Kathy earned a Bachelor of Business Administration from Loyola University New Orleans and a Juris Doctor from Loyola University New Orleans College of Law. Prior to joining the district, Kathy was an Associate Attorney at Bryan & Jupiter, APLC, the district's former general counsel firm. Kathy is a member of the Louisiana State Bar Association, the National School Boards Association Council of School Attorneys, Louisiana Council of School Attorneys, and the Greater New Orleans Louis A. Martinet Legal Society.