Facilities Assignment
NOLA Public Schools is the owner of most of the buildings our schools occupy in New Orleans. While some schools have a building guarantee in law, others must request a lease of an available building or secure a private facility. Schools become available as a result of school non-renewals, schools moving their programs to other buildings, or when construction is completed on an occupants long-term home.
Schools may submit their interest to the OPSB administration for buildings when they become available. OPSB announces facility availability due to lease expiration or construction through our schools newsletter. Requests are considered by administration and the superintendent focusing on the organization's need, community support, citywide need, their capacity to add high quality seats to the system, and potential to improve the facility. When construction on a facility will be required, the administration may assign organizations to a location on a short-term lease while construction is planned or occurring.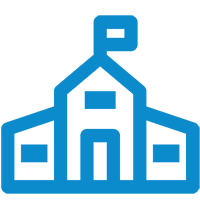 Property Development Strategy
Please see links below of the proposed Property Development Strategy and OPSB surplus properties.
Surplus Property Strategy - Community Meeting Deck
Surplus Property List