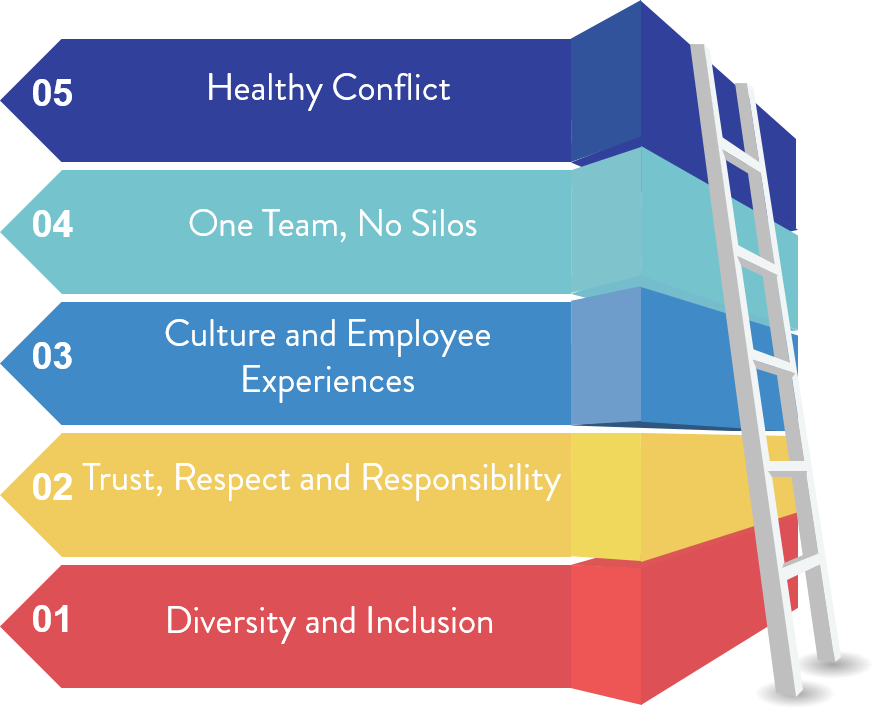 Healthy Conflict
Accepting that conflict is part of any team and should be an opportunity to hear and voice different perspectives.
One Team, No Silos
Working together, not in silos, to achieve our collective goals.
Culture and Employee Experiences
Developing a cultural awareness of each other and value each other's cultural experiences.
Trust, Respect and Responsibility
Approaching our work individually and as a team by the core values rooted in trust, respect, and responsibility.
Diversity and Inclusion
Being a diverse and inclusive organization that promotes a culture of belonging where we recognize and celebrate individual differences and contributions.