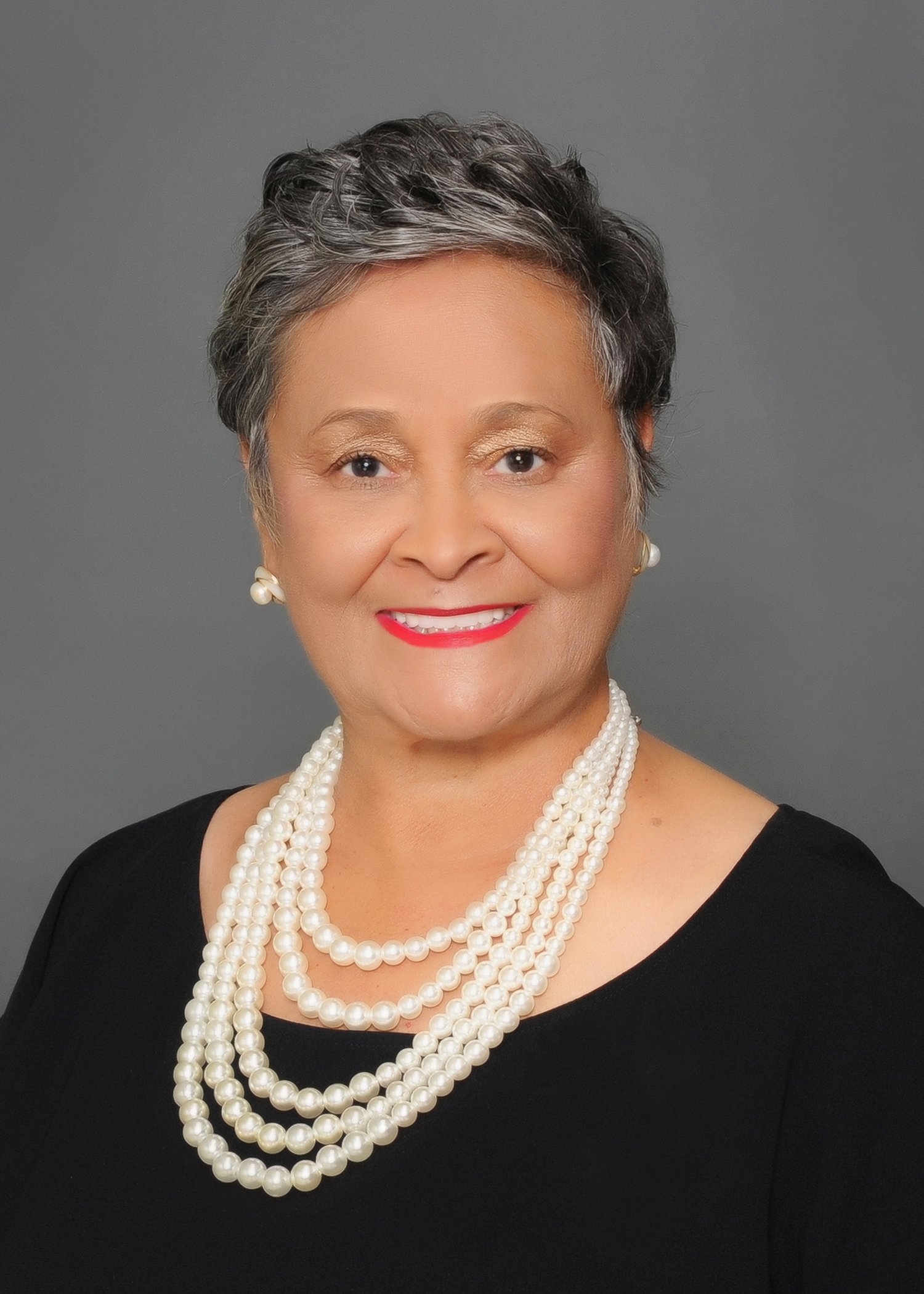 District 1 Map
Contact Leila Jacobs Eames – Board_Member1@opsb.us
2021 Swearing In Ceremony
Watch Interview
Back to Board Members
Leila Jacobs Eames
District 1
Mrs. Eames was born and raised in New Orleans and is a product of the school system in New Orleans. She holds a Bachelor of Arts degree from Southern University in Baton Rouge with a Master's in Administration. She also earned certification in administration from Loyola University and the University of New Orleans. Mrs. Eames is a retiree of New Orleans Public Schools where she worked professionally for more than 33 years. She served as a 5th grade teacher, Title 1 Resource Teacher, Title 1 Coordinator of Instruction, and Associate Superintendent of Federal Programs, where she managed a $50 million annual budget.
Even though she is retired, Mrs. Eames serves as a member of The Pontchartrain Links Chapter where she chairs programming. Recently, Mrs. Eames also served on two non-profit boards: Eastover Property Owners Association Board and the Non-Flood Protection Management Levee Board. In addition, she served as an educational national consultant providing support and assistance to school districts working with teachers, principals, and associate superintendents.
Mrs. Eames attends St. Maria Goretti Catholic Church, and in 2022 she traveled to Ghana on a mission trip with her Links Chapter to help distribute food and supplies.
Married to Mr. Louis Lester Eames for 51 years, she is the mother of two children and the proud grandmother of five grandchildren. Mrs. Eames enjoys traveling, reading, playing bridge, and shopping.
Leila Jacobs Eames District 1 Schools
| | | | |
| --- | --- | --- | --- |
| School Board District | School Board Member | School Name | Address |
| District 1 | Leila Jacobs Eames | CA: Abramson Sci Academy | 5552 Read Blvd, 70127 |
| District 1 | Leila Jacobs Eames | Dr. Martin Luther King Jr. Charter School | 5300 N Rocheblave St, 70117 |
| District 1 | Leila Jacobs Eames | Dr. Martin Luther King Jr. Charter School | 1617 Fats Domino Ave, 70117 |
| District 1 | Leila Jacobs Eames | Einstein Charter Middle School at Sarah Towles Reed | 5316 Michoud Blvd, 70129 |
| District 1 | Leila Jacobs Eames | Einstein Charter School at Sherwood Forest | 4801 Maid Marion Dr, 70128 |
| District 1 | Leila Jacobs Eames | Einstein Charter School at Village de l'Est | 5100 Cannes St, 70129 |
| District 1 | Leila Jacobs Eames | Fannie C. Williams Charter School | 11755 Dwyer Rd, 70128 |
| District 1 | Leila Jacobs Eames | KIPP Morial | 7701 Grant St, 70126 |
| District 1 | Leila Jacobs Eames | Lake Forest Elementary Charter School | 11110 Lake Forest Blvd, 70128 |
| District 1 | Leila Jacobs Eames | Living School | 6003 Bullard Ave, 70128 |
| District 1 | Leila Jacobs Eames | ReNEW Schaumburg Elementary | 9501 Grant St, 70127 |
| District 1 | Leila Jacobs Eames | Sarah Towles Reed High School | 5316 Michoud Blvd, 70129 |
| District 1 | Leila Jacobs Eames | The Net Charter High School: East | 12000 Hayne Blvd, 70128 |