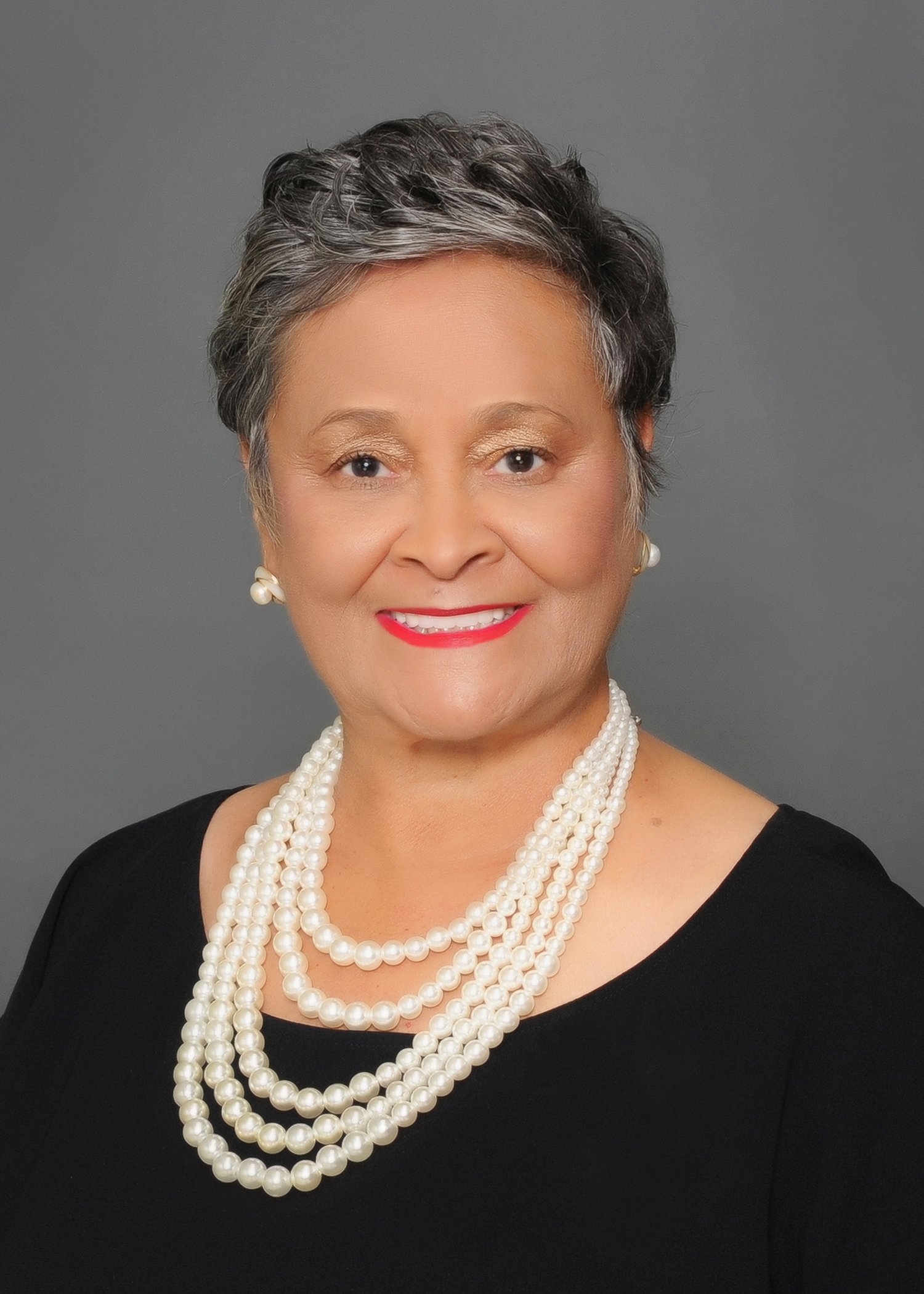 District 1 Map
Contact Lelia Jacobs Eames – Board_Member1@opsb.us
2021 Swearing In Ceremony
Watch Interview
Back to Board Members
Lelia Jacobs Eames
District 1
Leila Jacobs Eames is a lifelong and proud resident of New Orleans. She is a graduate of Walter L. Cohen Senior High School, class of 1966. She received a BA degree and Master of Art Degree in Elementary Education from Southern University and A&M College in Baton Rouge and went on to obtain a certification in School Administration.
She has dedicated her whole life to educating children in New Orleans. She retired after 33+ years of service in the New Orleans Public Schools. She worked as a fifth-grade teacher, Title 1 Resource teacher, Title 1 Coordinator of Instruction, and Title 1 Professional Development Specialist. She concluded her career as the Executive Director of Title 1 and Professional Development, where she managed with integrity an annual budget of $50 million.
After retiring she consulted for several educational companies and school districts where she worked directly with superintendents and their cabinet members.
She is committed to the needs and challenges facing the OPSB. She will focus on making certain all schools are high quality schools. With a great focus on increasing graduation rate, decreasing dropout rate, provide quality to special needs students and truancy. She will work to make a difference in the community in which she has lived her entire life.
She is an active member of the Pontchartrain Links, Inc. of Louisiana, an international service organization. Where she serves on the Executive Board as the Program Chair. They are actively engaged in McDonogh #35 High School where they mentor young ladies. They recently rechartered their NSBE, Jr chapter.
She is married to Louis Lester Eames for the past 52 years. She is the mother of two adult children Endya Delpit and Brandon (Brandy) Eames. She has five grandchildren, Grant and Grace Delpit, Marcellus Tenette, Chase and Brandyn Eames. She is a member of St Maria Goretti Catholic Church. She is a member of the Audubon Board and a former member of Lake Forest Charter School Board, Non- Flood Management Board and Eastover Homeowners Association and a member of the Autocrat Golf Club where she serves as Vice President.
Lelia Jacobs Eames District 1 Schools
| | | | |
| --- | --- | --- | --- |
| School Board District | School Board Member | School Name | Address |
| District 1 | Lelia Jacobs Eames | CA: Abramson Sci Academy | 5552 Read Blvd, 70127 |
| District 1 | Lelia Jacobs Eames | Dr. Martin Luther King Jr. Charter School | 5300 Law St, 70117 |
| District 1 | Lelia Jacobs Eames | Dr. Martin Luther King Jr. Charter School | 1617 Caffin Ave, 70117 |
| District 1 | Lelia Jacobs Eames | Einstein Charter High School at Sarah Towles Reed | 5316 Michoud Blvd, 70129 |
| District 1 | Lelia Jacobs Eames | Einstein Charter Middle School at Sarah Towles Reed | 5316 Michoud Blvd, 70129 |
| District 1 | | Einstein Charter School at Sherwood Forest | 4801 Maid Marion Dr, 70128 |
| District 1 | Lelia Jacobs Eames | Einstein Charter School at Village De L'est | 5100 Cannes St, 70129 |
| District 1 | Lelia Jacobs Eames | Fannie C. Williams Charter School | 11755 Dwyer Rd, 70128 |
| District 1 | Lelia Jacobs Eames | IDEA Oscar Dunn at Gaudet | 12000 Hayne Blvd, 70128 |
| District 1 | Lelia Jacobs Eames | KIPP Morial | 7701 Grant St, 70126 |
| District 1 | Lelia Jacobs Eames | Lake Forest Elementary Charter School | 11110 Lake Forest Blvd, 70128 |
| District 1 | Lelia Jacobs Eames | Living School | 6003 Bullard Avenue, 70128 |
| District 1 | Lelia Jacobs Eames | ReNEW Schaumburg Elementary | 9501 Grant St, 70127 |
Lelia Jacobs Eames