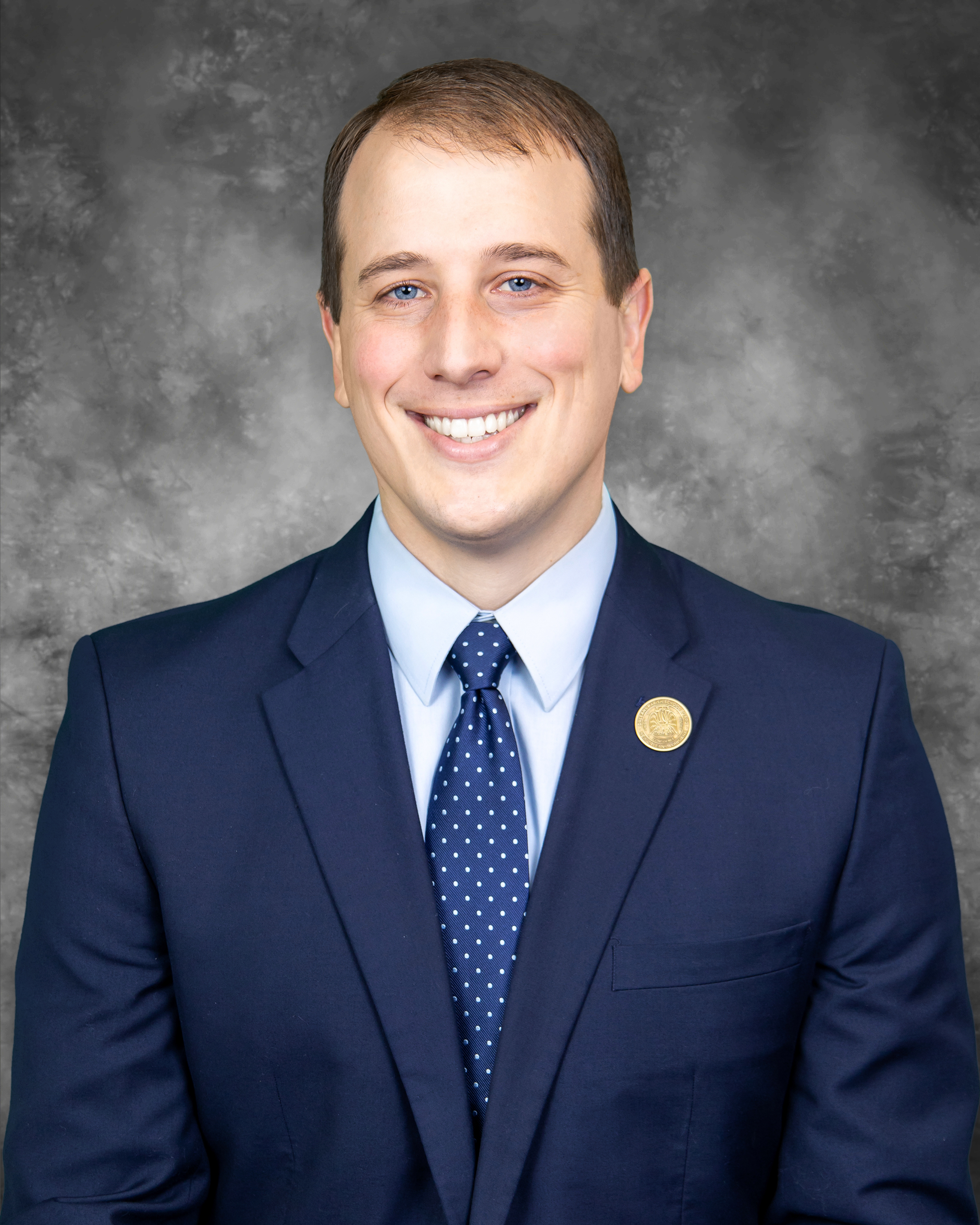 Olin G Parker
District 3, President
Olin G. Parker represents District 3, which includes parts of Gentilly, Lakeview, the Lake Area, Mid-City, and Bayou St. John. He has dedicated his entire career to education, most recently as the Executive Director overseeing all charter and nonpublic school accountability at the Louisiana Department of Education. In this role, Olin helped expand access to high quality schools for Louisiana families, designed and implemented support and accountability frameworks impacting hundreds of schools, and managed statewide programs and federal grants with a combined budget of over $50 million that impacted tens of thousands students annually.
In addition to his leadership at the state level, Olin has helped to design and implement data systems for schools and districts, assisted educators in rapid response to natural and manmade disasters, and served as a mentor to new teachers. He is also a former high school math teacher at both charter and traditional district schools in Louisiana.
Olin has been involved with numerous community organizations as a board member and volunteer. Currently he serves as the Senior Warden at St. Andrew's Episcopal Church, as a board member of St. Andrew's Episcopal School, and as a youth sports coach of the 18th Ward Sports Club, an organization he co-founded with other educators. Prior to his election to the school board, Olin served two terms as the chairperson of the Mid-City Neighborhood Organization.
Olin is the husband of a lifelong educator and current school administrator, and the proud parent of three children, all of whom attend public schools.
Olin G Parker District 3 Schools
| | | | |
| --- | --- | --- | --- |
| School Board District | School Board Member | School Name | Address |
| District 3 | Olin G. Parker | Benjamin Franklin High School | 2001 Leon C. Simon Dr, 70122 |
| District 3 | Olin G. Parker | EQA HiSET @ YEP | 139 South Broad, St70119 |
| District 3 | Olin G. Parker | Esperanza Charter School | 4407 S Carrolton Ave, 70119 |
| District 3 | Olin G. Parker | FirstLine Schools: Arthur Ashe Charter School | 1456 Gardena Dr, 70122 |
| District 3 | Olin G. Parker | FirstLine Schools: Langston Hughes Academy | 3519 Trafalgar St, 70119 |
| District 3 | Olin G. Parker | Hynes Lakeview | 990 Harrison Ave, 70124 |
| District 3 | Olin G. Parker | Hynes UNO | 6101 Chatham Dr, 70122 |
| District 3 | Olin G. Parker | John F. Kennedy High School (KIPP) | 6026 Paris Ave, 70122 |
| District 3 | Olin G. Parker | McDonogh 35 Senior High School | 4000 Cadillac St, 70122 |
| District 3 | Olin G. Parker | Morris Jeff Community School | 211 S Lopez St, 70119 |
| District 3 | Olin G. Parker | New Harmony High (BESE) | 3368 Esplanade Ave, 70119 |
| District 3 | Olin G. Parker | Success at Thurgood Marshall | 4621 Canal St, 70119 |
| District 3 | Olin G. Parker | Travis Hill School (OPSB LEA) | 1100 Milton St, 70122 |
| District 3 | Olin G. Parker | Warren Easton High School | 3019 Canal St, 70119 |