NOLA-PS Statement on the Passing of Coach Wayne Reese Sr.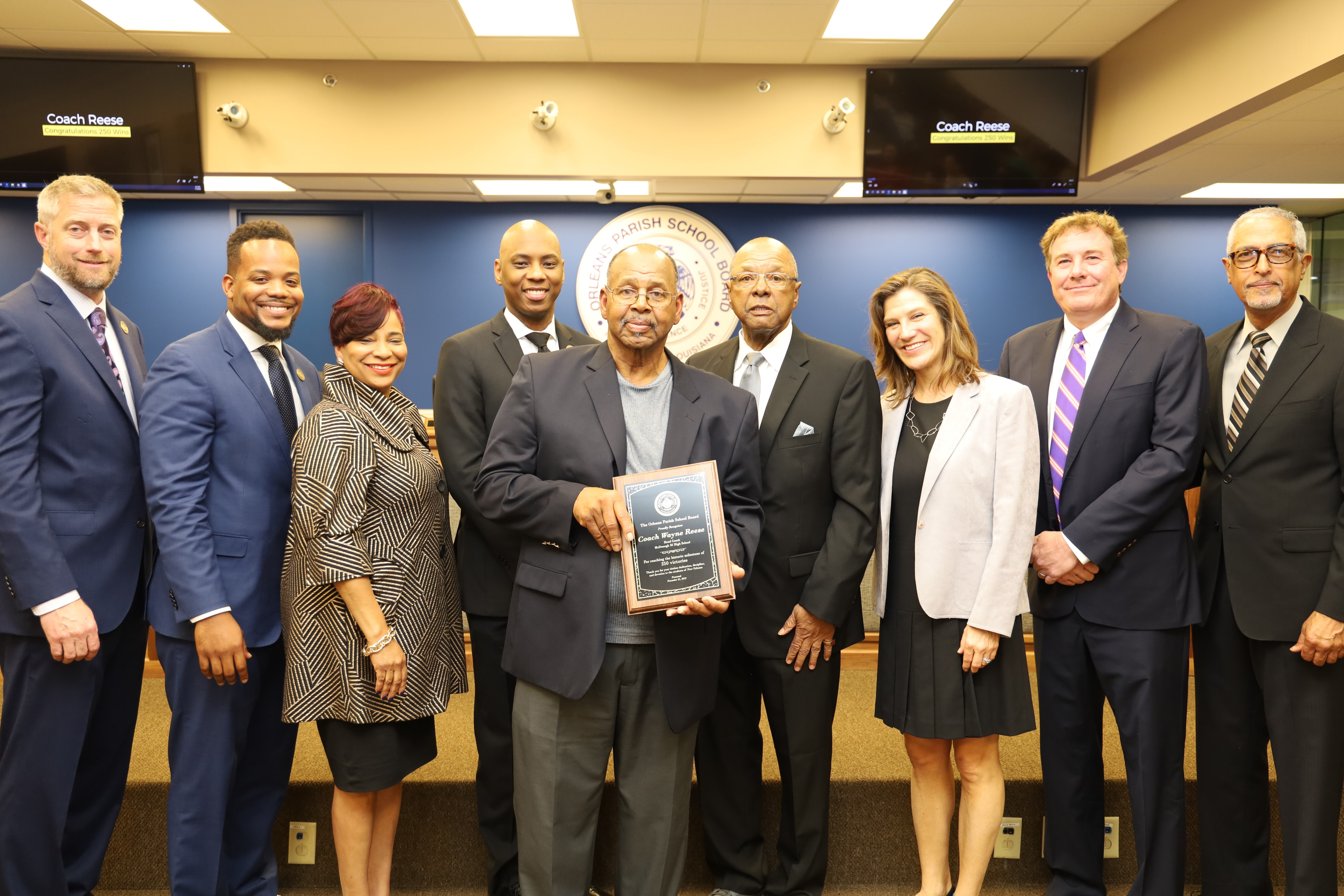 Dear McDonogh 35 School Community,

On behalf of NOLA Public Schools, our Orleans Parish School Board members, administration staff and the education community at large, I offer our collective condolences to the Reese family on the passing of our beloved Wayne Reese, who served as Head Coach of the McDonogh 35 Football Team.

Upon hearing of the loss of Coach Reese, Board President Ethan Ashley expressed his grief in this way: "The hardest job I have as Board President is to pay the proper tribute to people in our school system who have given their lives to the betterment of our children. Coach Wayne Reese epitomizes the dedication and commitment that educators in New Orleans have demonstrated through all our trials and tribulations. The Public School community joins with the hundreds of young men and women whose lives Coach Reese touched in saying – We Are Forever Grateful! Our condolences and prayers are with his family. Thank you Coach for a legacy of faith, inspiration and belief in young people."

This new normal in which we are all currently living has further complicated the grieving process because no longer can we gather in one space and grieve collectively or swap stories that would help to cheer us up. In addition, this new normal does not lend itself for us to be able to properly comfort one another and provide the support that is often needed with the sudden loss of a loved one.

We count it a blessing that just this past January, we recognized Coach Reese for his 250th football coaching victory at Mc35. Board Members took a moment to recognize this amazing accomplishment and Coach Reese's dedicated years of service. As part of that recognition, NOLA Public Schools sat down with Coach Reese to talk about his love of coaching and education. You can watch that video here.

In the interview, the passion and pride for the institution with which he had been a part of for 17 years, was evident as he sported his beloved McDonogh 35 hat and shirt with the Roneagle proudly sitting on his chest. He was deeply loved by his students who fought hard for every win to ensure that he reached his personal goal of achieving 250 victories.

With almost 50 years of service under his belt, Coach Reese has said that he never coached for the money. He did it because he enjoyed it and the good people who surrounded him. Coach Reese, we honor you and we thank you for your countless hours, days, weeks, months, and years of service to our students. You truly were a star that shined bright. May you rest in peace and may your family find comfort in the memories that will last a lifetime.

Sincerely,

Dr. Henderson Lewis, Jr.

NOLA-PS Superintendent of Schools
Stay Informed
When you subscribe to the blog, we will send you an e-mail when there are new updates on the site so you wouldn't miss them.